Meet Kimberly!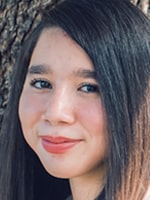 Thirteen year old Kimberly loves to laugh, and will keep any family smiling! She is an active girl who loves to play soccer, volleyball, basketball and swim. Kimberly also enjoys doing arts and crafts and collecting jewelry. Mariah Carey is her favorite music artist and she will be able to sing along to any and every song!
Kimberly enjoys school, she is a good student and states that science is her favorite subject while math is her "easiest" subject.
The best fit home for Kimberly would be one that is nurturing. She will do well in a family that provides loving guidance as well as consistent structure and boundaries. Kimberly would like to be in a home with a mom and a dad or two moms. She will do best in a home where she is the only child, or the youngest child. She will do well with older siblings to look up to as positive role models. Kimberly will thrive in an active family that spends a lot of time together and provides her with the encouragement and the attention she needs and deserves.
For more information about Kimberly, please contact Brianna Rossi at (602) 930-4601 or via e-mail at brossi@aask-az.org.