Meet JohnQ!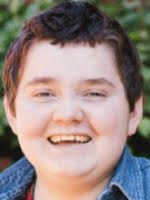 John is a boy who is always there to make you laugh! John strives to be a comedian one day and a business man! When not inside playing video games or Legos, you can find him riding his skateboard, going for walks or hanging out with family and friends. John is very talk-a-tive, friendly, and very straight forward. John knows what he wants and he will go for it!
John does well in school. He has an IEP in place to assist with his medical and educational needs. John enjoys going to school and making new friends.
John has expressed that he would like to be adopted by a same sex couple. He is open to other children in the home, but is okay with being the only child. John needs a very structured routine home and strives on this. John has connections with his biological family, and it would be beneficial for him to remain connected to them! John was born in 2007.
For more information about JohnQ, please contact us at (602) 930-4466 or via e-mail at csrinquiry@aask-az.org.