Meet Chloe!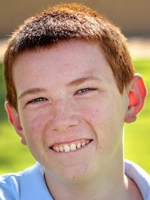 Chloe is a confident, creative teen who has her eyes set on YouTube and movie stardom.
The 17-year-old loves horror movies and has even written her very own scary movie. She hopes one day to make her own movies, or at the very least, run her own successful YouTube channel talking about and playing video games. Chloe has a very outgoing personality and enjoys making other people laugh. She makes friends easily and enjoys having conversations about movies, superheroes, and favorite foods.
Chloe would like to have a family with siblings and is open to having younger or older siblings. She can't wait to find a loving family that will support her as she chases her dreams and is ready for a lifetime of laughs and smiles.
For more information about Chloe, please contact Info at (602) 930-4900 or via e-mail at info@aask-az.org.