Meet Ashton!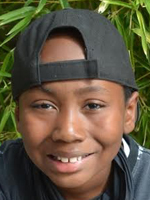 Ashton is an outgoing, energetic boy looking for a fun-loving family with siblings.
Like many kids his age, Ashton enjoys skateboarding, hanging out with his friends, and dogs. In fact, he having a dog is on his forever family wish list. One of Ashton's most unique hobbies is making and flying origami planes competitively! He says this hobby combines his love of aviation as well as his creativity and imagination.
Ashton does well in school and enjoys spending time with both his peers and adults. A caring and nurturing young man, he hopes to find a loving family that will give him the same in return.
For more information about Ashton, please contact us at (602) 930-4900 or via e-mail at info@aask-az.org.