Meet Keonte!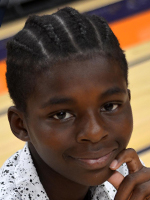 Keonte is looking for an active, sports loving family that can keep up with him! Keonte enjoys spending his free time playing basketball, flag football, and cross-country running. Currently he is part of his school's teams for all three sports but still makes his academics a priority.
Off the field, Keonte enjoys playing cello and spending time with his brothers and sisters. He would like to find a family that will allow him to continue these relationships post adoption.
Keonte needs a supportive family that will allow him to continue to explore his interests and help guide him on his path to adulthood.
For more information about Keonte, please contact us at (602) 930-4466 or via e-mail at csrinquiry@aask-az.org.