Meet KevinJ!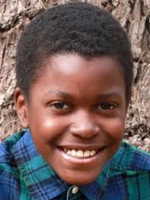 Kevin is a fun-loving active boy who loves all things "action packed!"
Kevin has a deep passion for superheroes and can talk for hours about their backstories and history. He also likes to draw his own comics and likes to create different stories for his own characters. Kevin also likes to play with LEGOS, color, and play games with his friends. He has an incredible imagination that makes playtime exciting and new each time.
With his amazing heart and caring personality, Kevin is sure to light up any family he joins. He would like a two-parent family that likes to stay active and is willing to be silly with him. Kevin is open to having siblings but is also fine being an only child. Kevin can't wait to meet his forever family and says, "I just can't wait to be adopted!"
For more information about KevinJ, please contact us at (602) 930-4900 or via e-mail at info@aask-az.org.